[ad_1]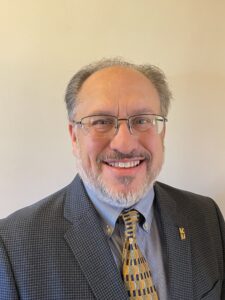 Steve Templet, associate at Sizeler Thompson Brown Architects (New Orleans), talks about his start in healthcare design, favorite spots in The Big Easy that HCD Conference attendees shouldn't miss, and what local trinkets you'll find on his desk.
What drew you to a career in healthcare design?
Following graduation, I found myself drawn to the patient component in healthcare projects that I was involved with. This was especially apparent when compared to the other early projects that I worked on at my first firm, which were mostly commercial and hospitality based and lacked that depth of empathy for the anticipated users. After several healthcare projects, I made the decision to pursue healthcare design in all its forms as a career specialty.
What was your first healthcare project?
An outpatient optometrist's clinic. The project was a renovation/build-out in a commercial office building, designed for both optical exams and retail eyewear sales.
What design lesson from that project do you still carry with you today?
Patient and staff needs should always be paramount. Working at a small and busy office (only five staff members), I was allowed to run with the design of this small, ordinary space, which quickly became an overwhelming spectacle (pun intended) of a variety of eyeglass-derived curves in plan and elevation.  Following an abundance of overtime, a series of overly complex hand-drawn sketches were finished and given to the contractor. He did his best, but the results weren't very satisfying. I quickly learned that no matter the strength of an idea (or ego of a young intern), if it doesn't function well for staff and patients, then it's not worthy of the time and energy involved.
On healthcare design trends
Thumbs up Repurposing buildings and adapting existing spaces into new health and wellness uses provides a much more sustainable path than the constant cycle of demolition of our built environment.
Thumbs down I would rather not see more resources devoted to privileged/concierge care spaces devoted only to the wealthiest of patients.
Three recent healthcare design projects and your role
1 Slidell Memorial Hospital, Surgical Services and Patient Care Tower addition, Slidell, La., project manager/medical planner
2 West Jefferson Medical Center Emergency Department and Endoscopy addition/renovation, Harvey, La., project manager/medical planner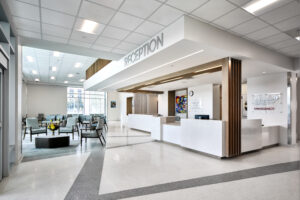 3 University Medical Center Specialty Clinic, New Orleans, project manager/medical planner.
An unexpected item on your desk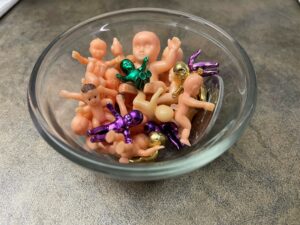 A bowl full of king cake babies (with a few favorite Mardi Gras doubloons). King Cakes are a traditional treat in New Orleans during Mardi Gras season, and part of the tradition is a small "baby" hidden inside the cake. Traditionally, the finder of the baby is responsible for bringing a cake to the next gathering. I have a well-documented streak of terrible luck each Mardi Gras season where getting the king cake baby is involved (One year was six cakes in a row). Years ago, I decided to start collecting these wonderful little treasures, risking embarrassment as it appears I eat way more cake slices than anyone else.
Outside the office, we'll likely find you …
Working in my woodworking shop/renovating my house post-Hurricane Ida While we were much more fortunate than half of my neighbors, we lost portions of our roof, several windows, and approximately a quarter of the drywall seams cracked due to the twisting of the house by the wind. Our area had hurricane-force winds for almost six continuous hours.
The HCD Conference heads to New Orleans this year! As a local, what are some attractions that shouldn't be missed?
This is like asking me to name my favorite child … For wonderful dining experiences close to the conference, you can't miss at Cochon or Pêche. For entertainment, skip Bourbon Street and sample the many amazing music clubs along Frenchmen Street (just downriver of the French Quarter).
Dog or cat?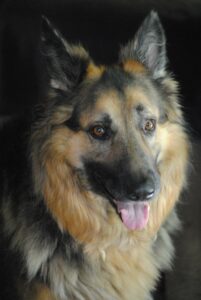 Dog. Having just lost our beloved German Shepherd (Major), we are currently discussing the next canine addition to our family.
Coffee or tea?
Neither, except for the occasional sweet tea.
Morning person or night owl?
Night owl, who is constantly oppressed by the need to function as a morning person.
Fashion trend you think should make a comeback
Men's hats from the '30s-'50s could be a very interesting stylistic comeback.
How did you make your first dollar?
Neighborhood lawn cutting at age 12.
Go-to karaoke song?
"Ring of Fire" by Johnny Cash.
First album you ever bought
"The Unforgettable Fire" by U2.
Cocktail of choice?
Sidecar.
Your hidden talent?
Puns and Dad Jokes (most would prefer I kept this "talent" more hidden).
If you weren't an architect, you would be … Possibly a historian or social anthropologist, although I hate memorizing facts. But I love trying to understand the "why" in our history, what's behind human trends, and how our interactions with others and the world has shaped our current environment via the past and into the future.
Favorite …
Quote "An idea is salvation by imagination."—Frank Lloyd Wright. I believe creativity in the form of ideas and problem-solving is both the heart and the magic of our profession.
Movie character Ellen Louise Ripley in "Alien" film series. The best combination of intelligence, strength, perseverance, and empathy that I can think of.
Show to binge watch "Breaking Bad." The character arcs across all the seasons are still amazing.
Weekend activity Woodworking/carpentry. Currently a necessity due to repairing hurricane damage, but I'm looking forward to this becoming more of a "voluntary" hobby again.
Band/musical artist The Soul Rebels. They've an incredible fusion of a New Orleans brass band with rock, funk, and rap influences. Impossible not to get you moving.
Guilty pleasure Tie between anything food related or book related.  I'm an omnivorous reader (and eater).
Snack when you travel Junior Mints. They're mint and chocolate perfection.
Sport Football (both the American and European versions). American football has been a constant in my life, and soccer has become a passion since I started coaching my kids' earliest teams.
Team New Orleans Saints—Who Dat!
Book "The Hobbit." I still remember the wonder of reading it for the first time in fifth grade.
City to visit Austin. I lived there for five incredible years for college at the University of Texas, when the city was "smallish." No matter how much it's grown, I still delight in the people, food, the dichotomy of the lakes in contrast with the Hill Country, and the calm oasis of the university surrounded by such an energized growing city.
[ad_2]