[ad_1]

Artistic heritage defines the memory of humankind and its own nature. Unfortunately, the passage of time or armed conflicts often wreak havoc on that legacy. The deliberate or accidental destruction of these works is a historical constant. However, in parallel with a greater sensitivity towards this heritage, new technologies offer powerful tools to create an immune testimony to deterioration: virtual art. MIT is using virtual reality techniques to generate exact recreations of four Afghan monuments that will be available for future generations to explore.
What will you read in this article?
Exotic temples, mosques, and minarets visited from home
The "Ways of Seeing" initiative will immortalize four historical buildings in different parts of Afghanistan. These include the Green Mosque of Balkh, a Buddhist dome known as the Parwan Stupa in southern Kabul, the 15th-century tomb of Queen Gawhar Saad, and the imposing Jam Minaret, a 12th-century structure standing over sixty meters tall, located in a remote area of western Afghanistan.
These buildings, chosen to represent different religions, will have virtual replicas as a safeguard since they are located in high-risk areas. Additionally, this artistic metaverse project aims to enable displaced Afghans living anywhere in the world, as well as anyone else, to visit these examples of virtual art at any time. The initiative will be available during the summer of 2023 and has involved various technologies to achieve its goals.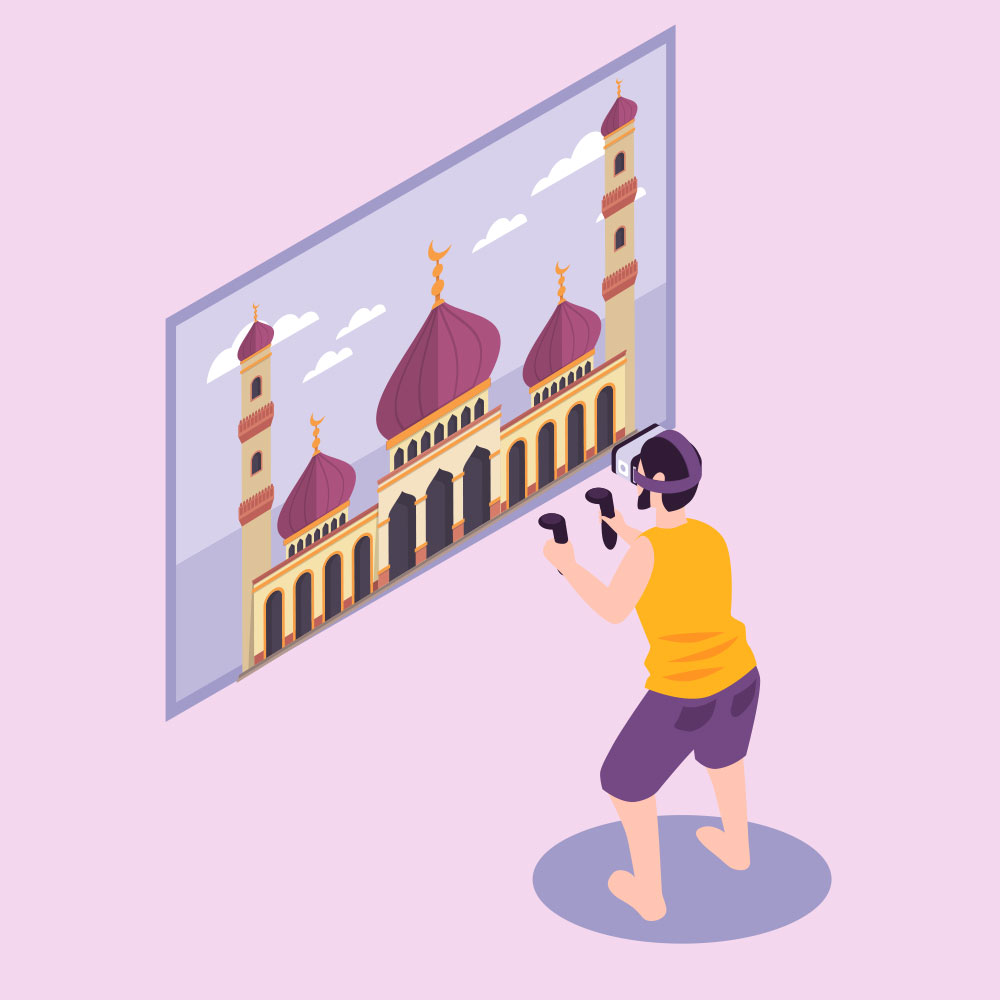 Technology empowering virtual art
MIT researchers have collaborated with a digital production team based in the Middle East, training them in aerial 3D scanning using drones. Between 15,000 and 30,000 images were captured at each location, which were then used as textures for developing 3D models using point cloud technology to create accurate digital twins.
Interestingly, these virtual art technologies have been combined with a more traditional ink drawing approach as part of the VERNADOC movement, spearheaded by Finnish architect Markku Mattila, which seeks to represent monuments with exact measurements through manual drawing. As one of the researchers explains, they have created this complementary material following the MIT motto "mens et manus" (mind and hand).
The full experience can be enjoyed with a virtual reality headset, allowing visitors to immerse themselves in these unique monuments. For example, in the case of the Green Mosque, one can stroll through the interior and admire its dome. At the same time, the Jam minaret offers a balloon tour to appreciate its position amidst the surrounding landscape.
Later on, the goal is to combine autonomous drones, satellite and historical imagery, as well as neural networks, to create new virtual art replicas of monuments worldwide. For now, you can get an approximate idea of the project by watching this video:
A Romanesque arch preserved through 3D printing
Virtual reality is not the only way to preserve artistic heritage. There are other, more tangible, methods to address its protection. This is the case of the Arch of San Pedro de Dueñas, a Romanesque arch from the 12th century that can be visited in the Archaeological Museum of Madrid courtyard. How did it end up there? Well, it is an exact replica created with a 3D printer after scanning the original, which is safely kept inside the museum.
The structure, measuring 2.2 meters in height and 3.3 meters in width, was created using additive printing with a concrete mixture, layer by layer. For the project, the two columns and the arch were printed separately and then assembled on-site. Thus, far from its original location, visitors can see and touch the figures that adorn its capitals, as well as admire its architectural qualities, without fear of deterioration.
If you want to learn all the details of this initiative, which includes scanning, digitization, and printing of dozens of sculptures and art pieces, check out this article.
Source:


[ad_2]