[ad_1]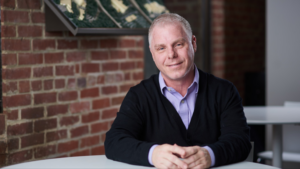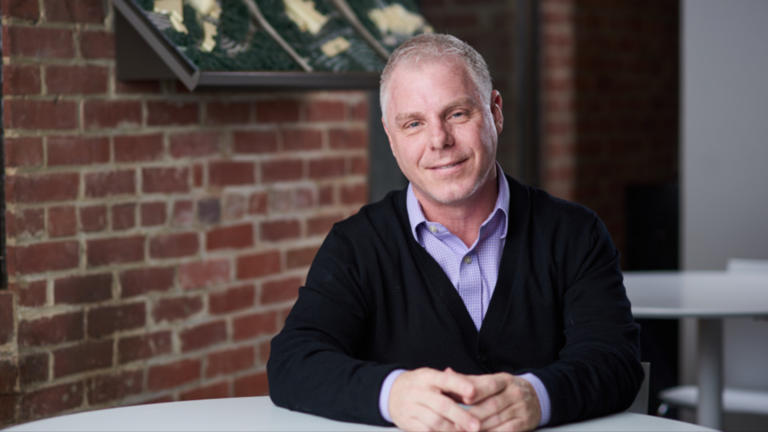 Scott Rawlings, the national director of healthcare at HOK talks about his fortuitous career start, paying attention to project details, and building his mountain retreat (where he plans to enjoy the views as well as local IPAs).
What drew you to a career in healthcare design?
When I was in undergraduate architecture at Clemson University, a very tall man approached me in the hall and in a very distinctive voice said, "You should come see healthcare." That turned out to be George Means Jr., and I had no idea  what he was talking about, but I followed him to the healthcare studio and spent an hour talking to him. After sitting in on his systems class, I was hooked—the combination of large-scale design and planning complexity fascinated me. It was probably the most important  chance meeting of my professional life.
What was your first healthcare project?
My first project was healthcare adjacent—a hospital café in Phoenix. It's funny now, after leading $3 billion projects, to remember how unbelievably overwhelming that 1,200-square-foot project was back then.
What lesson from that project do you still carry with you today?
Ice machines fill from the top. I learned that one the hard way and had to explain to the client why I had to redesign the ceiling after it was installed. In all honesty, the lesson learned was the focus to detail that is needed to do a project right. While a lot goes into fostering a successful design, having the tenacity to keep an eye on every little detail, no matter the size of the project, is key.
Three recent healthcare projects and your role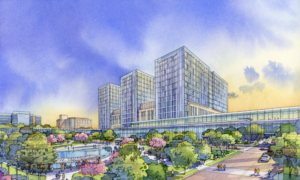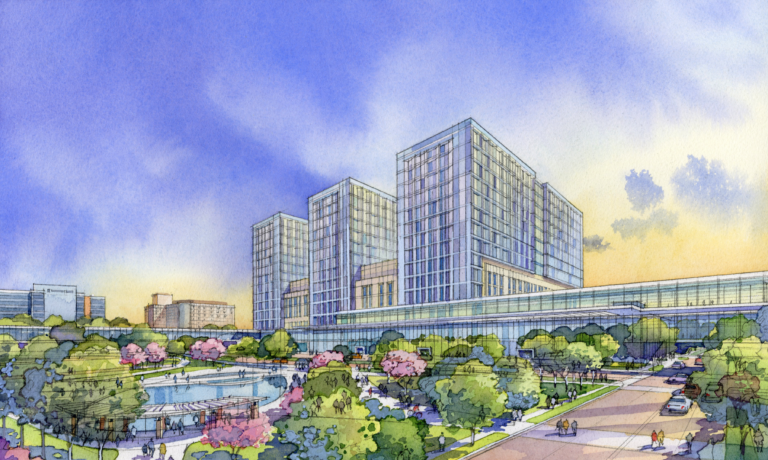 1 Indiana University Health in Indianapolis, principal of medical planning.
2 UPMC Vision and Rehabilitation Center in Pittsburgh, director of healthcare design and planning.
3 Orlando Health Children's Pavilion in Orlando, director of healthcare design and planning.
What do you like best about working in healthcare design?
It may sound cliché, but it feels like you are making an impact that will last far beyond your career.  Whether it be the innovations you help foster or the projects you help position, the impact on people and communities that a good healthcare campus can have extends beyond what most buildings can do.
What challenges about your work keep you up at night?
It feels that every five years or so, healthcare advances, whether it be operationally or technically, so much that if you're not ahead, you are way behind. Being a senior thought leader for a firm such as HOK creates an opportunity to talk strategy with some of our country's best minds in academic medicine, but being ready for these conversations, day in and day out, can be both exciting and gut-wrenchingly overwhelming.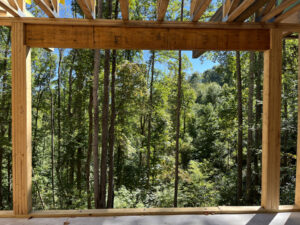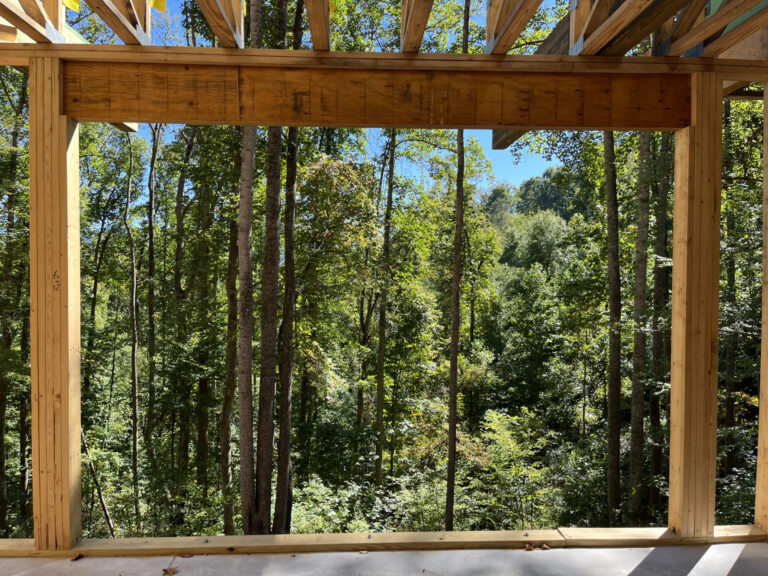 Most interesting sight outside your home office window 
I travel from office to office, client to client, primarily in large, vibrant cities. So when I'm home I enjoy quiet nothingness.  I am really looking forward to the view from my mountain office nothing but trees and the Swannanoa Mountains in the distance. It's breathtaking.
Outside the office, we hear we'll find you building a house in Asheville, N.C.?
My wife, Carolyn, and I have been going to Asheville, N.C., for many years when we need to decompress. I grew up in the South, and we both went to Clemson. After living in major cities our entire professional lives, we knew we would eventually end up moving to a quieter setting. On a visit about 10 years ago, we walked onto a 4-acre site on the side of a mountain, deep in the trees. The realtor said to Carolyn that although it was a beautiful lot, it was unbuildable due to the severely steep slope. Carolyn responded with "challenge accepted." We took a few hours to do a few initial sketches, and now the house will be completed  this fall.
Favorite Asheville beer or brewery
Wicked Weed Brewing's Freak of Nature. I'm an IPA guy, and this is one of the best I've had anywhere. If you visit the brewery, go downstairs.
Dog or cat? 
Cat, for their general demeaner alone.
Coffee or tea?
Espresso. Caffeine is the eight-letter word that makes the world go around.
Morning person or night owl? 
Night owl.
Fashion trend do you think should make a comeback
Seersucker. It delivers absolute comfort while rocking a style that says "yep, I am wearing baby blue pinstripes and I don't care"
How did you make your first dollar? 
Building deer stands in South Carolina. I love treehouses (see Mountain Retreat House), construction, and any job that involves an ATV.
Your go-to karaoke song 
"American Pie" by Don McLean.
First album you ever bought
Lynyrd Skynyrd "Street Survivors."
Cocktail of choice
A really good Old Fashioned or Dewars with a twist in remembrance of a good friend and mentor.
Your hidden talent
Playing Blackjack.
If you weren't an architect, you would be …
I guess a doctor, because every doctor seems to want to be an architect.
Favorite …
Quote "There is no life I know to compare with pure imagination."— author Roald Dahl.
Movie character Tyler Durden in "Fight Club." Perfect example of creative madness.
Show to binge watch "Six Feet Under." Best series ending ever.
Weekend activity Brewery hopping. I really like taste testing craft IPAs and seeing the artistry in brewing.
Band/musical artist Pink Floyd. The depth and attention to detail in their music is astounding.
Guilty pleasure Southern biscuits with pimento cheese and bacon.
Snack when you travel Beef jerky.
Sport College football (because I'm southern).
Team Clemson football.
Book "Zen and the Art of Motorcycle Maintenance." Reading it changed the trajectory of my entire career. For me, it's a story about attention to detail—craftmanship at the highest level. I realized I needed to advance my design abilities by stepping out of my comfort zone, so I left a really good, comfortable position and made the decision to open a studio 3,000 miles from the home office of a new firm with just my wife and my friends from the Clemson Healthcare Studio. Totally stupid idea that turned into the best years of my career.
City to visit Charleston, S.C. If you really know the city, it is a great combination of a daytime walk  and a nighttime speakeasy.
[ad_2]